We are so lucky that South Australia has some of the best beaches in Australia and one of my favourites, Glenelg, is right on my doorstep. So when, in February this year Nici and I were involved in organising a blogging event and were faced with the difficult decision of where to hold it, I immediately thought of this gorgeous seaside locale.
We wanted a venue that was 'Instagram' worthy and allowed us to easily split up our attendees into smaller groups for a more 'intimate' feel. A large hotel or cafe venue was not going to suit so we had to think 'outside the box'. Cue – Seawall Apartments.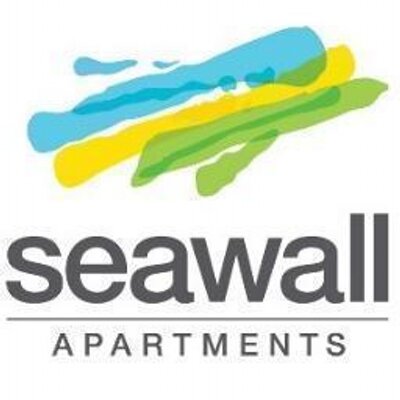 Seawall Apartments is the No 1 hotel in Glenelg as rated on Trip Advisor and it is no surprise why. There are 22 beautiful apartments ranging from 1 bedroom through to 4 bedroom suites – all of them unique, beautifully appointed and with many of them offering unobstructed beach and sea views.
I am a huge advocate of staying at unique properties rather than the 'cookie cutter' hotels that rarely have any charm or character, and Seawall Apartments has this in spades.
When Nici and I first visited Seawall Apartments, we were both blown away by the sheer size of the property. There is accommodation to suit every need ranging from romantic 1 bedroom apartments such as The Chapel or the Crows Nest, through to The Big Beach House which will accommodate up to 16 people!  No group is too small or too large.
Whilst Seawall Apartments is marketed predominantly as 'boutique accommodation' they offer much more than just a place to lay your head. The Apartments have been used for yoga retreats, mentoring and styling sessions, photo shoots, cooking classes, and our recent blogger event.
Rachael Osborne, having grown up on the property and now running Seawall Apartments, was able to expertly guide us in choosing the best apartments for our needs and was invaluable in the lead up and during the event. We can't thank her enough!
How lucky were we with the beautiful weather? We were able to use the deck outside The Beach House to welcome our guests.
The Davroe team sharing their knowledge to the bloggers in the lounge room of The Beach House
The neutral tones in the apartments enhance products and advertising material rather than compete with it. 
No space was unused.  The balcony of The Beachside Balcony was perfect for REB Cosmetics to share their beautiful South Australian vegan and mineral cosmetics.
Definitely Instagram worthy!
We are looking forward to sharing more about some of the brands that helped inspire Nici and I to form Promote SA as it was through this experience that we realised our mutual passion for our beautiful home state.  So expect to see and learn more about brands such as Davroe Haircare, Vani-t, Natralus, Kismet Jardin, Kosmea, Shanghai-Lil and the Scarlet Fez and REB Cosmetics in the not too distant future.
If you are looking for somewhere really special to stay or hold an intimate event make sure you give the Seawall Apartments team a call – tell them that Kate and Nici sent you
Check them out:
Facebook
Instagram
Website
XX
Kate